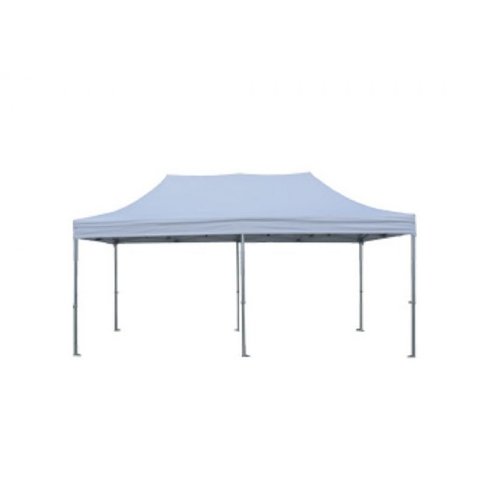 13x26 Ox Speedy Easy Up Tent
Classic white top.

Speedy Easy Up Tents are the ultimate in instant shelters. Whether you are an individual looking for the last instant shelter you will ever need to buy, or a commercial customer looking for an affordable, robust professional looking shelter for your next event, trade show, business or outdoor market place, our shelters will provide years of commercial use and will withstand years of use. Our superior quality and materials will more than satisfy your expectations
Our Speedy Easy Up Tents are made from 50MM construction, and are the most professional and durable Speedy shelter on the market. These commercial quality pop-up tents are tested to the utmost standards. This durable shelter was tested and certified to withstand winds of 100 MPH.
Speedy Easy Up Tents are professional, high quality speedy shelters that are ideal for the exhibition, outdoor leisure and market industry. Vendors can use them at outdoor venues, such as, fairs, open-air markets, trade shows, festivals, parties and more!

(LxWxH) 26'x13'x7'

Includes local delivery and setup!