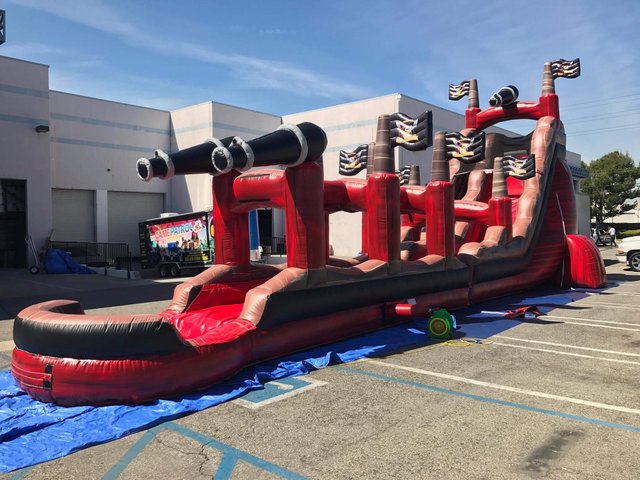 25ft Pirate Slide with Slip N Slide and pool




Daily Rate



$499.99



Weekend Special

To receive the Weekend Special Rate:

Select Saturday 8 a.m., multi-day, Sunday 8 p.m.

We will deliver on Friday and pick up on Monday

$549.98




Introducing the ultimate addition to your summer fun - the 25ft Pirate Slide with Slip N Slide and pool! This massive inflatable slide measures 25 feet in height, 21 feet in width, and 58 feet in length, providing endless hours of entertainment for kids and adults alike.
With its vibrant pirate theme, this slide features a towering pirate ship at the top, complete with a skull and crossbones flag, and a slippery slide that leads down to a refreshing pool at the bottom. The slide also includes a slip n slide feature, allowing riders to glide down the length of the slide and into the pool with ease.
Crafted from durable materials, this slide is built to withstand heavy use and can accommodate up to three riders at a time. Whether you're hosting a backyard party, a community event, or just looking for a fun way to beat the heat, the 25ft Pirate Slide with Slip N Slide and pool is the perfect addition to your summer activities. Order yours today and get ready for an unforgettable summer!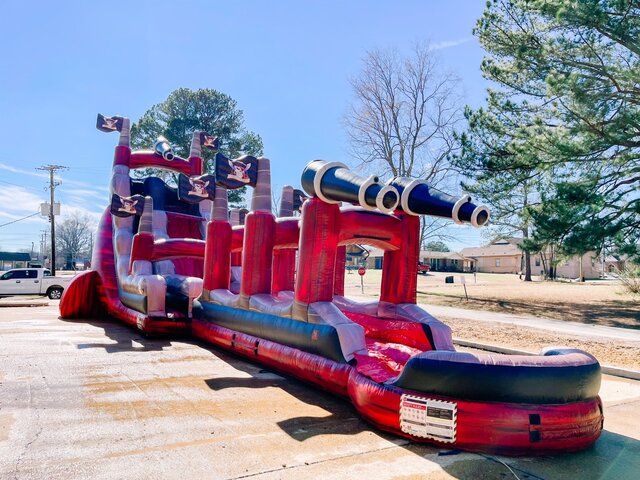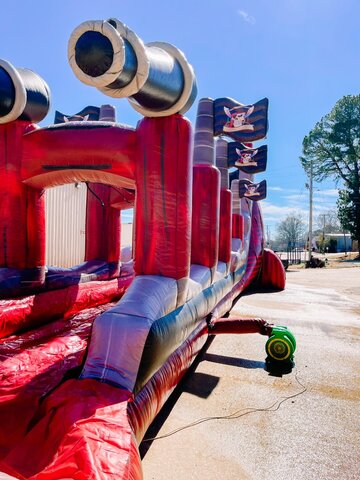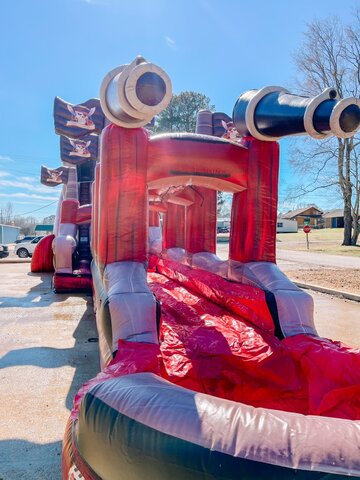 <iframe width="699" height="393" src="https://www.youtube.com/embed/Yth7lmjFoYI" title="YouTube video player" frameborder="0" allow="accelerometer; autoplay; clipboard-write; encrypted-media; gyroscope; picture-in-picture" allowfullscreen></iframe>