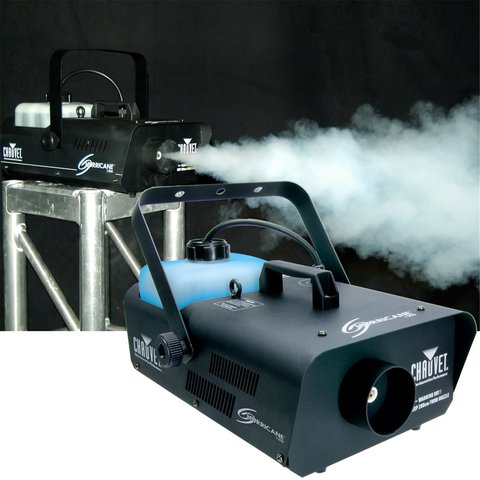 Chauvet Hurricane Fog Machine




Daily Rate



$49.99



Weekend Special

To receive the Weekend Special Rate:

Select Saturday 8 a.m., multi-day, Sunday 8 p.m.

We will deliver on Friday and pick up on Monday

$104.98




The Chauvet Hurricane Fog Machine is a powerful and reliable fog machine that is perfect for creating an atmospheric and immersive experience at any event or performance. With a compact and durable design, this fog machine is easy to set up and use, making it ideal for both professional and amateur users.
Featuring a high-output heating element and a generous fluid tank capacity, the Chauvet Hurricane Fog Machine can produce a thick and consistent fog output that can quickly fill any room or stage. The machine also includes a wired remote control, allowing you to easily adjust the fog output and duration to suit your needs.
Whether you're hosting a Halloween party, creating a spooky haunted house, or adding some dramatic flair to a theatrical performance, the Chauvet Hurricane Fog Machine is a must-have tool for creating an unforgettable experience.