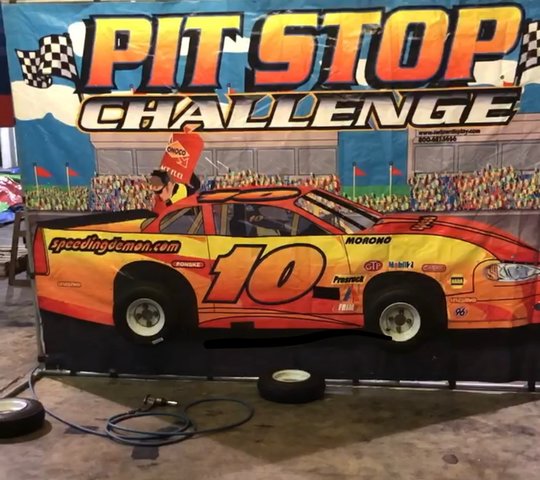 Pit Stop Frame Game
Pit Stop Challenge Frame Game


The ultimate in fast-paced action and excitement!
Challengers can compete in head to head action to see who can switch out their tire in the fastest time!

Includes:
Air compressor
Colorful, Heavy-Duty Vinyl Backdrop
Steel Framework
4 Tires
Air Impact Wenches


$275.99 plus tax per day!
Includes local delvivery and setup!