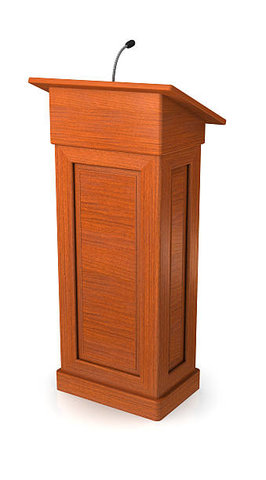 Podium with Mic Amp
Introducing our Podium with Mic Amp, the perfect tool for public speaking events and presentations. This sleek and sturdy podium features a built-in microphone amplifier that ensures clear and crisp sound quality.
The Podium with Mic Amp is designed to enhance the speaking experience for both the speaker and the audience. The adjustable microphone stand and gooseneck microphone allow for easy positioning and customization, while the built-in amplifier ensures that every word is heard loud and clear.
Constructed from high-quality materials, this podium is built to last and withstand the rigors of frequent use. The modern and professional design will complement any event or venue, and the compact size makes it easy to transport and set up.
Whether you're giving a speech, hosting a panel discussion, or leading a conference, the Podium with Mic Amp is the perfect addition to your presentation toolkit. Order yours today and elevate your speaking game to the next level.