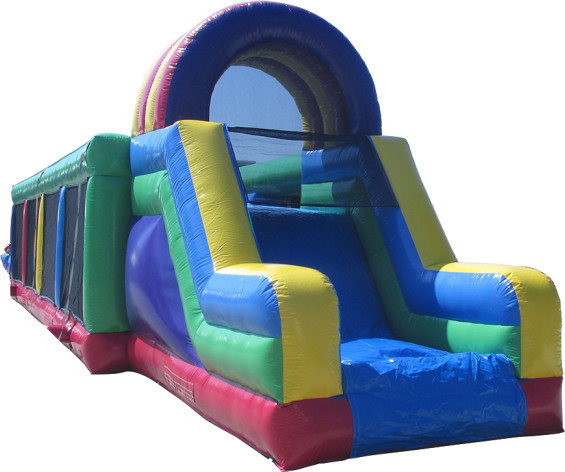 Warrior Dash Obstacle Course




Daily Rate



$373.75



Weekend Special

To receive the Weekend Special Rate:

Select Saturday 8 a.m., multi-day, Sunday 8 p.m.

We will deliver on Friday and pick up on Monday

$407.49




Looking for an exhilarating challenge that will test your strength, endurance, and agility? Look no further than the Warrior Dash Obstacle Course! With dimensions of 14 feet high, 11 feet wide, and 49 feet long, this course is designed to push you to your limits and leave you feeling like a true warrior.
Featuring a variety of obstacles that will challenge your balance, coordination, and upper body strength, the Warrior Dash Obstacle Course is perfect for individuals or groups looking for a fun and challenging physical activity. Whether you're a seasoned athlete or a beginner looking for a new challenge, this course is sure to provide an exciting and rewarding experience.
So why wait? Sign up for the Warrior Dash Obstacle Course today and discover what it means to be a true warrior!