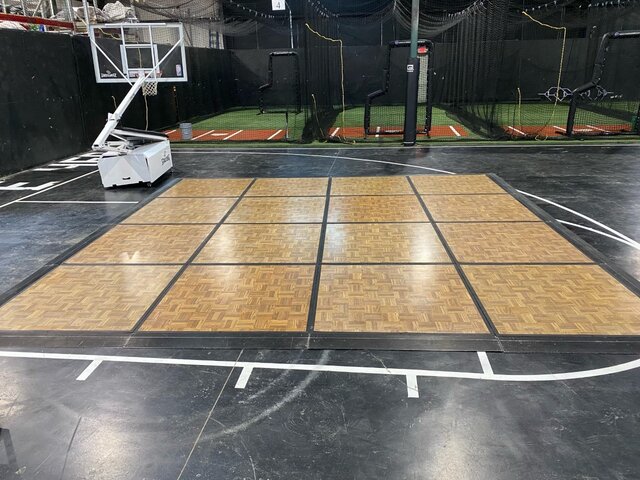 Wooden Dance Floor 12'x16'




Daily Rate



$350.00



Weekend Special

To receive the Weekend Special Rate:

Select Saturday 8 a.m., multi-day, Sunday 8 p.m.

We will deliver on Friday and pick up on Monday

$399.99




Introducing our high-quality Wooden Dance Floor, perfect for any event that requires a spacious and durable dance floor. This dance floor is made up of 4'x4' wooden panels that can be easily assembled to create a 12'x16' dance floor. The panels come with edging to ensure a smooth and secure fit, providing your guests with a safe and enjoyable dancing experience.
Crafted from high-quality materials, this dance floor is built to last and can withstand heavy foot traffic, making it ideal for weddings, parties, and other special events. The wooden panels are designed to be easy to clean and maintain, ensuring that your dance floor looks great throughout the event.
Whether you're a professional event planner or simply hosting a party, our Wooden Dance Floor is the perfect addition to your event. It's easy to set up, durable, and provides a stylish and functional dance floor that your guests will love. So, get ready to dance the night away with our Wooden Dance Floor!