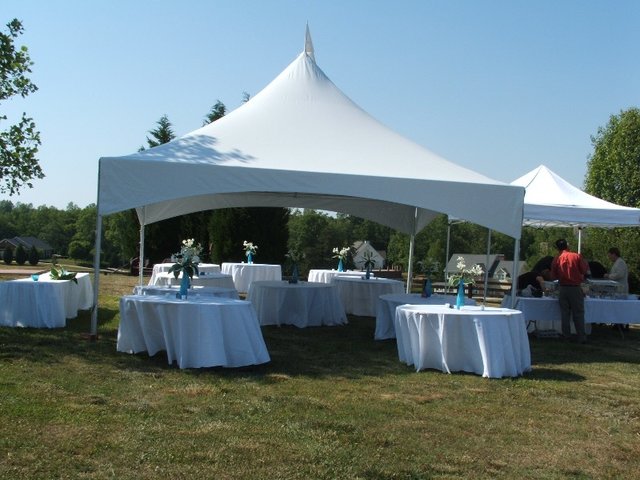 20x20 High Peak Tent




Daily Rate



$325.00



Weekend Special

To receive the Weekend Special Rate:

Select Saturday 8 a.m., multi-day, Sunday 8 p.m.

We will deliver on Friday and pick up on Monday

$407.49




Looking for a stylish and functional tent for your upcoming event? Look no further than our 20x20 High Peak Tent! With its elegant design and easy setup, this tent is perfect for weddings, graduations, and other large outdoor events. With a capacity of up to 67 guests, this tent is spacious enough to accommodate all your guests comfortably.
One of the key advantages of the 20x20 High Peak Tent is its simplicity. Unlike traditional pole or frame tents, this tent has fewer fittings and parts, making setup a breeze. Whether you're an experienced event planner or a first-time user, you'll appreciate the ease and convenience of this tent.
In addition to its practical benefits, the 20x20 High Peak Tent also boasts a beautiful aesthetic. Its high peak design and sleek lines make it a stunning addition to any outdoor event. Whether you're looking to create a romantic atmosphere for a wedding or a festive vibe for a graduation party, this tent is sure to impress.
So why wait? Invest in the 20x20 High Peak Tent today and take your event to the next level!