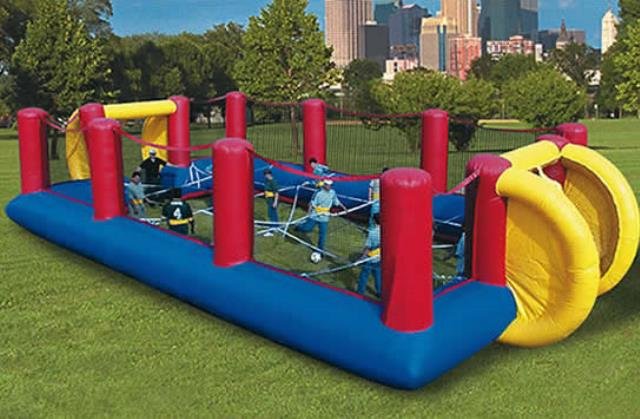 Human Foosball




Daily Rate



$349.99



Weekend Special

To receive the Weekend Special Rate:

Select Saturday 8 a.m., multi-day, Sunday 8 p.m.

We will deliver on Friday and pick up on Monday

$399.98




Human Foosball is a fun and exciting team game that brings the classic table-top game to life! Players are strapped onto poles and can only move side-to-side, just like the players on a foosball table. The objective of the game is to score as many goals as possible while trying to prevent the other team from scoring.
This game is perfect for team-building events, birthday parties, school carnivals, and any other group gathering. It's a great way to get everyone involved and active, while also promoting teamwork and communication. The game is easy to set up and can be played both indoors and outdoors.
Human Foosball is suitable for all ages and skill levels, making it a great choice for family-friendly events. It's a unique and exciting way to get everyone moving and having fun together. So, gather your team and get ready to score some goals in this thrilling game of Human Foosball!