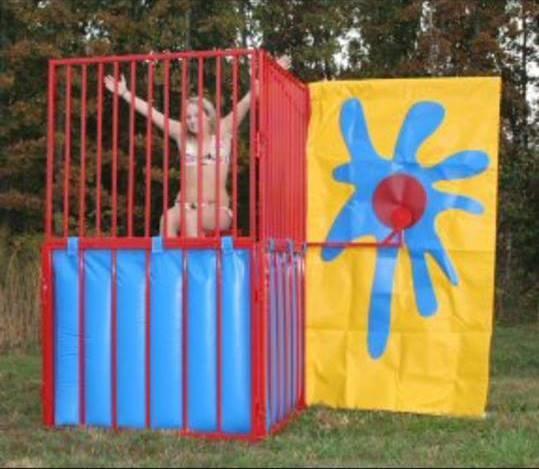 Dunk Tank




Daily Rate



$174.99



Weekend Special

To receive the Weekend Special Rate:

Select Saturday 8 a.m., multi-day, Sunday 8 p.m.

We will deliver on Friday and pick up on Monday

$224.98




Looking for a fun and exciting addition to your next event or party? Look no further than our Dunk Tank! This classic attraction is sure to be a hit with guests of all ages.
Our Dunk Tank is made of high-quality materials and features a sturdy steel frame and a large, clear tank. The tank can be filled with water to create a refreshing and entertaining way to beat the heat on a hot summer day.
Participants take turns throwing a ball at a target, trying to hit it and send the person sitting on the platform above the tank plunging into the water below. It's a great way to add some friendly competition and laughs to any event.
Our Dunk Tank is easy to set up and operate, and our team will provide all the necessary equipment and instructions to ensure a safe and enjoyable experience for everyone involved.
So why wait? Book our Dunk Tank for your next event and give your guests a memorable and exciting experience they won't soon forget!