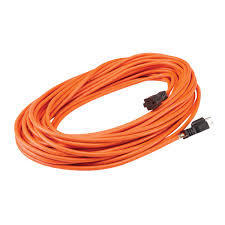 Extension cord
Looking for a reliable extension cord that can provide you with enough room to power your appliances? Look no further than our 25ft extension cord! With a length of 25 feet, this cord is perfect for those who need a little extra space to power their devices.
In particular, if you're planning on using inflatable decorations that have two blowers, it's important to order two extension cords to ensure that you have enough power to keep your decorations inflated. We will not have any extras on hand, so it's important to plan ahead and order the necessary cords in advance.
Our extension cord is made from high-quality materials and is designed to provide you with reliable power for all your needs. So why wait? Order your 25ft extension cord today and enjoy the peace of mind that comes with knowing you have enough power to get the job done!