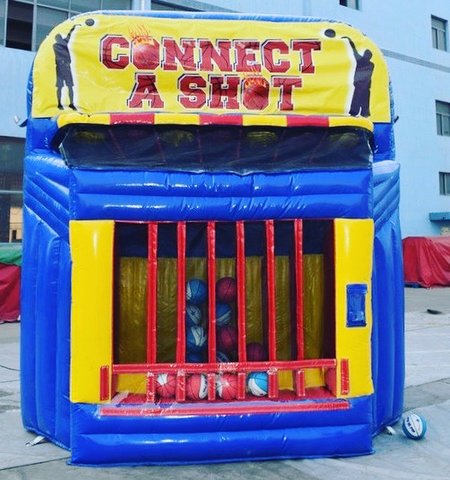 Inflatable Connect A Shot




Daily Rate



$230.00



Weekend Special

To receive the Weekend Special Rate:

Select Saturday 8 a.m., multi-day, Sunday 8 p.m.

We will deliver on Friday and pick up on Monday

$269.99




Looking for a fun and unique game to add to your next event or party? Look no further than the Inflatable Connect-A-Shot! This exciting game combines the classic strategy of Connect 4 with the fast-paced action of basketball, creating an experience that's perfect for kids and adults alike.
With 40 mini basketballs included (20 red and 20 blue), players will race to connect four balls in a row to win the game. And thanks to the inflatable design, this game is easy to set up and take down, making it a great addition to any event.
So whether you're hosting a backyard BBQ, a birthday party, or a corporate event, the Inflatable Connect-A-Shot is sure to be a hit with your guests. Don't miss out on this exciting new trend - rent the Inflatable Connect-A-Shot today!