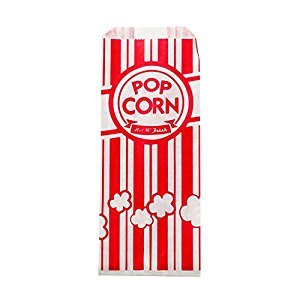 Pop Corn Bag Case 1000ct
Introducing our Popcorn Bag Case, perfect for any event or occasion where popcorn is on the menu! This case contains 1000 high-quality, durable bags that are designed to hold popcorn securely and prevent any spills or messes. Each bag is made from food-grade paper and features a classic red and white design that will add a fun and festive touch to your popcorn station.
These bags are perfect for use at movie nights, carnivals, fairs, sporting events, or any other gathering where popcorn is a must-have snack. They are easy to fill and can hold a generous amount of popcorn, making them a great value for any event. Plus, with 1000 bags in each case, you'll have plenty to last you through multiple events or occasions.
So whether you're a party planner, event coordinator, or just a popcorn lover, our Popcorn Bag Case is the perfect choice for your next gathering. Order yours today and get ready to serve up some delicious popcorn in style!