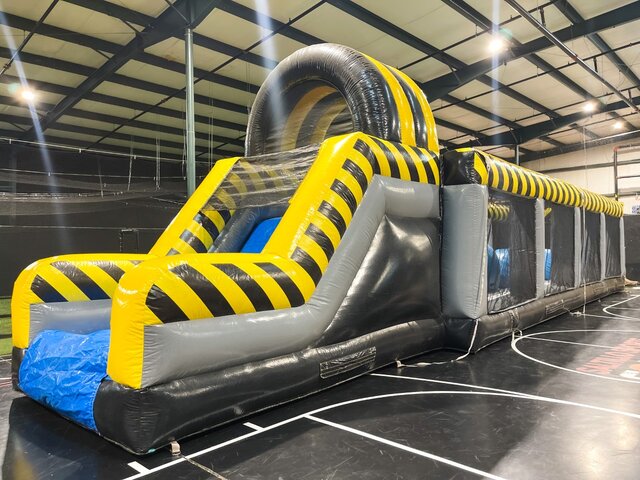 Warrior Dash Obstacle Course "Caution"




Daily Rate



$325.00



Weekend Special

To receive the Weekend Special Rate:

Select Saturday 8 a.m., multi-day, Sunday 8 p.m.

We will deliver on Friday and pick up on Monday

$407.49




Get ready to conquer the ultimate obstacle course with the Warrior Dash "Caution"! This thrilling obstacle course is designed to challenge even the toughest warriors with its intense obstacles and towering height of 14 feet. With a width of 11 feet and a length of 49 feet, this course is perfect for both outdoor and indoor settings, making it a versatile addition to any event. Whether you're hosting a team-building exercise, a birthday party, or a community event, the Warrior Dash "Caution" is sure to provide hours of heart-pumping excitement for participants of all ages. So what are you waiting for? Gear up and get ready to dash your way to victory with the Warrior Dash "Caution"!

For reference, this is a picture of the regular Warrior Dash, but the inside structure is the same as this listing.